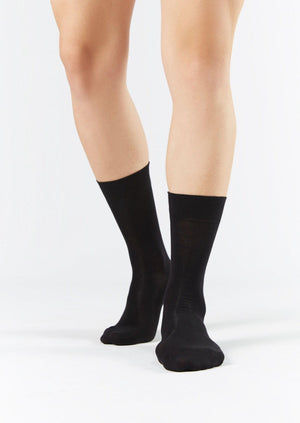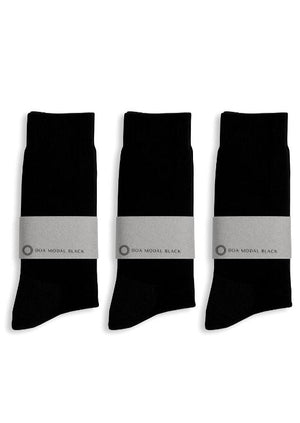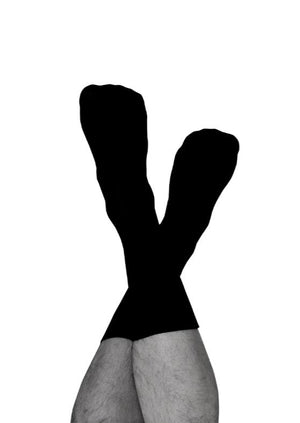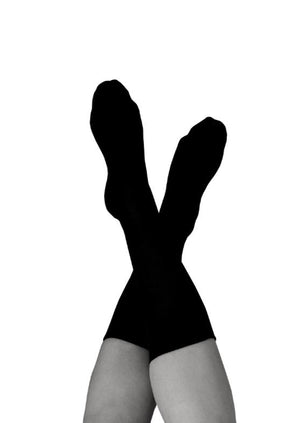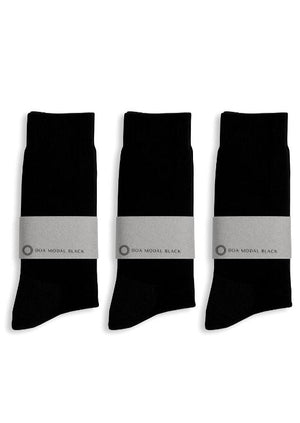 Modal BLACK Unisex Comfort Cuff Black Socks (3-pack)
SOFTER. DURABLE. ECO-FRIENDLY. PITCH BLACK!
Modal fiber obtained from nature is both very durable and very soft. Thanks to its smooth texture, it leaves a soft touch even after repeated washing and provides superior comfort.
- Helps regulate the natural temperature of your feet and allows your feet to breathe more.

- Absorbs moisture more effectively than cotton socks, giving your skin a pleasant feeling of coolness and dryness throughout the day.
- Compared to synthetic socks, it does not carry electrostatic charge under normal atmospheric conditions.
- Retains its vibrant black color even after multiple washes
Doa Modal BLACK socks are also very suitable for sports activities. Its fiber structure provides effective moisture management during activity and contributes to your physical performance.
71% Modal, 26% Polyamide, 3% Elastane