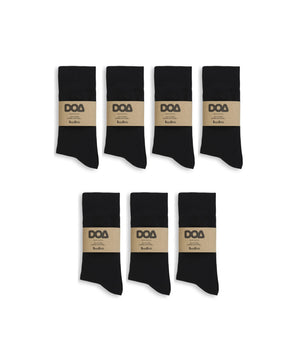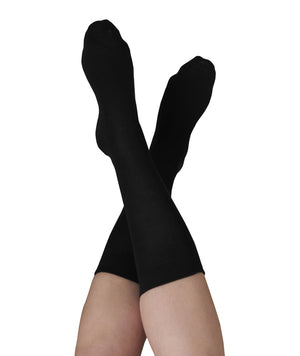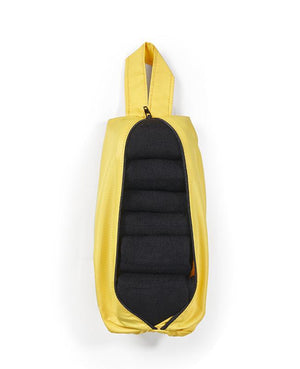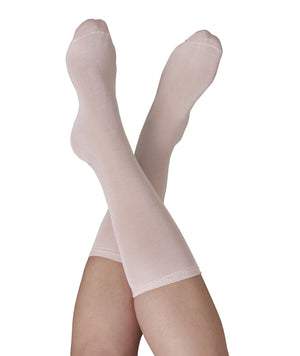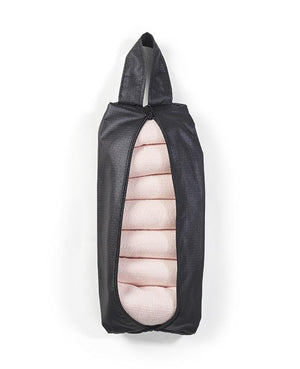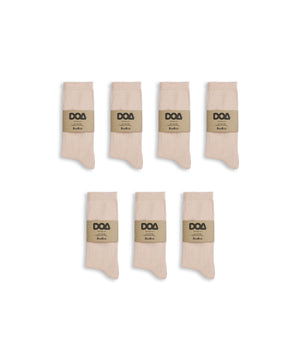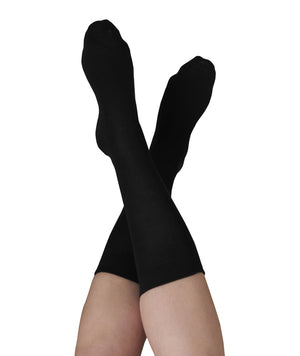 doa Women's 7 Pair Comfort Cuff Bamboo Socks
Show your feet how much you love them back.
Your feet are like your parents;
They love you, unconditionally. They will always be there for you and will wear anything you present them without ever beefing about it.
But if you could ask them what they really would like to put on, the answer would be Doa bamboo socks.™
Bamboo is 100% naturally grown, 100% sustainable, and 100% comfy.
Our incredibly soft bamboo socks are kind both to your feet and the environment.
As a natural fiber; Bamboo is a great choice for allergy-prone skin. Micro-gaps in Bamboo's structure allow better ventilation than any other fiber. These super cool socks are "literally" cooler in warm weather and very warm in cold weather. Besides being moisture absorbent, Bamboo socks are naturally anti-bacterial and odor-free.
80% Viscose (natural bamboo), 18% Polyamide, 2% Elastane

Wash max. at 30 Celsius.

Do not dry clean or bleach.

Tumble dry on low heat — Iron on low.
FACTS ABOUT DOA BAMBOO SOCKS™
Eco-Friendly > Bamboo is 100% naturally grown, and 100% biodegradable. It groves naturally without using any pesticides or fertilizers.
Hypoallergenic > For allergy-prone skin, bamboo is a perfect choice. It's completely natural, and thank its smooth texture, its perfectly kind to the skin.
Thermo-control > Bamboo fibers' ability to regulate temperature means that bamboo socks are ideal for wearing all four seasons - keeping your feet two to three degrees cooler than cotton in warm weather, and helps to keep the heat in when it turns cold outside.
Moisture-wicking > the micro-gaps in bamboo fiber's structure provides better ventilation, and helps bamboo fabric absorbs moisture away from your skin, keeping your feet drier for longer.
Super soft > Bamboo fiber has a very smooth surface, giving bamboo socks a perfectly soft texture. You will never wear any other synthetic fabric socks once you try a pair of our ultra-comfortable bamboo socks.
Anti-bacterial >
 Bamboo is naturally anti-bacterial. It stops bacteria to spread and keeps your feet fresher and healthier.