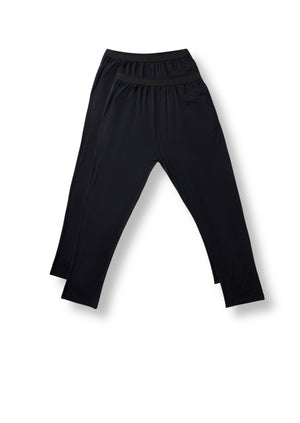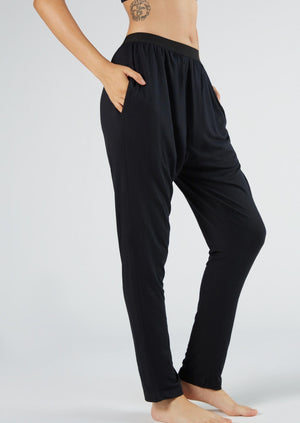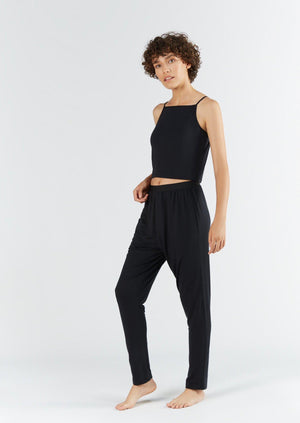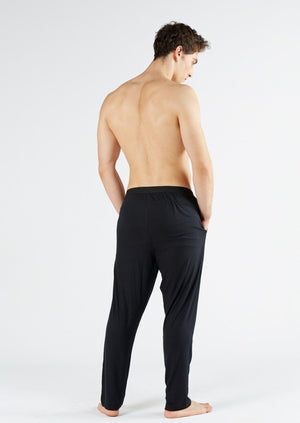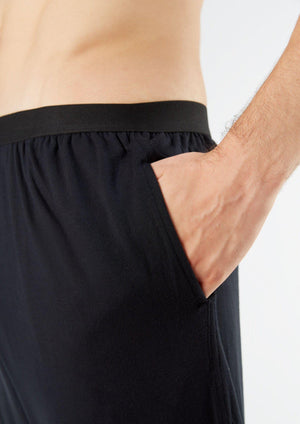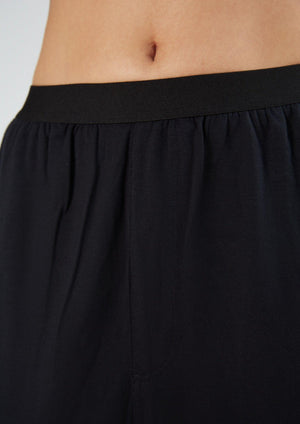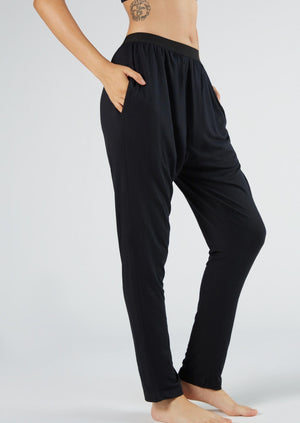 Modal Lite Unisex Pyjama 2-Pack
Full-length pyjama pants made of eco-friendly micro modal fabric as soft as silk. You will experience a completely different sense of comfort with our micro modal pyjamas.
- Soft as silk, smoother than cotton
- Basic, comfortable design, black.
- Comfortable and durable flat stitches
- Soft & elastic waistband
- Eco-friendly fabric

Micro Modal:
Micro modal is an environmentally friendly fiber from beechwood pulp obtained from sustainable sources. Wood pulp is dissolved in a non-toxic organic process, transformed into a natural, magic yarn that feels much softer and lighter than cotton.
Fabrics woven with this yarn are wonderfully soft, comfortable, and light. It is also much more durable than cotton.
Soft and Breathable:
Micromodal is much softer compared to cotton as it consists of microscopic fibers. It is more breathable and more absorbent. You will love our t-shirts and underwear products made of micro modal fabrics with their silky soft touch.
94% Micro Modal, 6% Elastane